Research Projects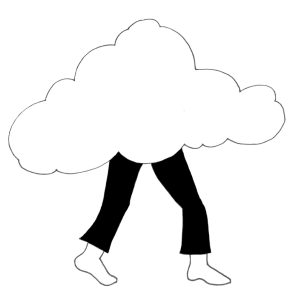 Hamilton Perambulatory Unit (HPU),
2014-present
hamiltonperambulatoryunit.org
FOUNDING MEMBER
Walking as a method of gaining knowledge is not new. The Peripatetic School meandered under the trees to learn Philosophy under the tutelage of Socrates and Aristotle; Jean Jacques Rousseau wrote about walking in "Confessions" and "Reveries of a Solitary Walker"; Henry David Thoreau wrote the essay "Walking" in 1862; and the avant-garde Situationists' idea of
dérive
challenged the rise of consumerist spectacle. These examples show the long history of walking as a method of generating ideas, art, and critique.
HPU
is an ongoing collaboration with like-minded individuals to explore, experiment, and engage with such historical ideas around perambulation, as well as with current concepts and artistic research-creation practices. HPU has given public participatory walks in Hamilton, Windsor, Montreal, London England and Sydney Australia.
---
---

Mapping Cinematographic Territories
Research Assistant, 2012-2014
SSHRC-funded project headed by
Dr. Sébastien Caquard
, Assistant Professor, Department of Geography, Planning and Environment, Concordia University
Films frame our geographic imagination. They associate images and stories with places, and contribute to the shaping of how we perceive and experience these places. Through the places they include and exclude, films contribute to the production of "cognitive maps" and frame the way we envision and understand the world. The cartography of cinematographic narratives can then serve to explore how films may shape our spatial imaginary. It can also help to reveal the geographic structure of stories. The overall goal of this project is to develop a range of tools, methodologies, practices and concepts that could contribute to the improvement of the cartography of narratives in general and of cinematographic narratives in particular.
For more information, visit the project's website at atlascine.org
---
---
Mile End Walking Group

, Montréal, 2013

In collaboration with Natalie Doonan of

Le/The Sensorium

, the Mile End Walking Group held a series of public walks in the Mile End district of Montréal, each engaging with a different theme such as the Situationist dérive, serendipity generators, and freeganism. The series culminated with the MIDSUMMER MILE END FORAGING TOUR, lead by Leah Garfield-Wright of

Compost Montreal

, where we foraged for the edible plants and medicinal herbs growing wild in the city. The tour also launched a special publication/map that offers help in the identification of useful weeds, as well as resources for junk hunting and gathering. Documentation at

http://www.lesensorium.com/2013/08/midsummer-mile-end-foraging-tour.html